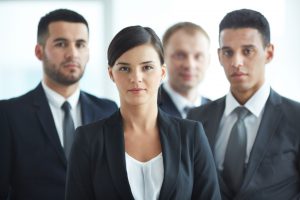 WE ARE ALWAYS looking for the latest noteworthy Leadership news and commentary. We have aggregated pertinent insights below for your consideration to keep you up-to-date with the world of Leadership.
Here are recent links of interest:
Why You're Never Ready to be the Leader – LinkedIn
Whether you are leading a small team for the first time or taking your first CEO role, no matter how much preparation and training you do, you're never ready for what is coming. Continue Reading

Ep. 301 – Matt Rizzetta: CEO, North 6th Agency, Inc. (N6A) – Dose of Leadership Podcast
"So, for the first year or so out of the gate I really managed toward that mindset where I really didn't let my personal life–and even to a lesser extent, my personal values–spill into the business values. And I realize that was a huge mistake." Continue Reading

How to Make Tough Decisions in a Genuine Way – Business.com
Elon Musk recently embodied one of the paradoxes of resilient leadership: Good leaders are rock solid but can pivot on a dime. This quality isn't as much of a contradiction as it seems. Continue Reading

Advice for a New Leader: How Not to be Doomed Before You Start
– Chartered management Institute (CMI)
Early in a new leader's tenure (and sometimes even before they start), there can be signs that they aren't likely to be a success. Addressing these at the earliest possible stage, and indeed sometimes before the individual takes up their post, may give the company and the individual a better chance of surviving and prospering. Continue Reading

Why 'Quiet' Leadership Matters in Sports — and Life – Knowledge@Wharton
While having one remarkable player is a huge plus, successful teams also typically have a core characteristic: a great captain, someone who steers the ship through tough times and can be counted on all the time. Continue Reading
If you spot management news of interest, or you have an interesting blog post you want to share, let us know at: info@mindedge.com.
---
MindEdge offers self-paced courses and simulations in business communications, management, and leadership. Our courses are designed to engage and inform!
You can learn more about MindEdge by clicking here.
Copyright © 2017 MindEdge, Inc.
---